28 juin 2021
1
28
/

06
/

juin
/

2021
05:46
Technology 09:52, 28-Jun-2021
Baihetan, the world's second largest hydropower station, starts generating power
Updated 12:30, 28-Jun-2021
By Dai Kaiyi, Liu Yuyao

02:33
The first batch of generating units from the Baihetan hydropower station, the world's second largest after China's Three Gorges Dam, went into operation on Monday morning.
Click here to learn more about the Baihetan hydropower station.
Baihetan Dam, erected on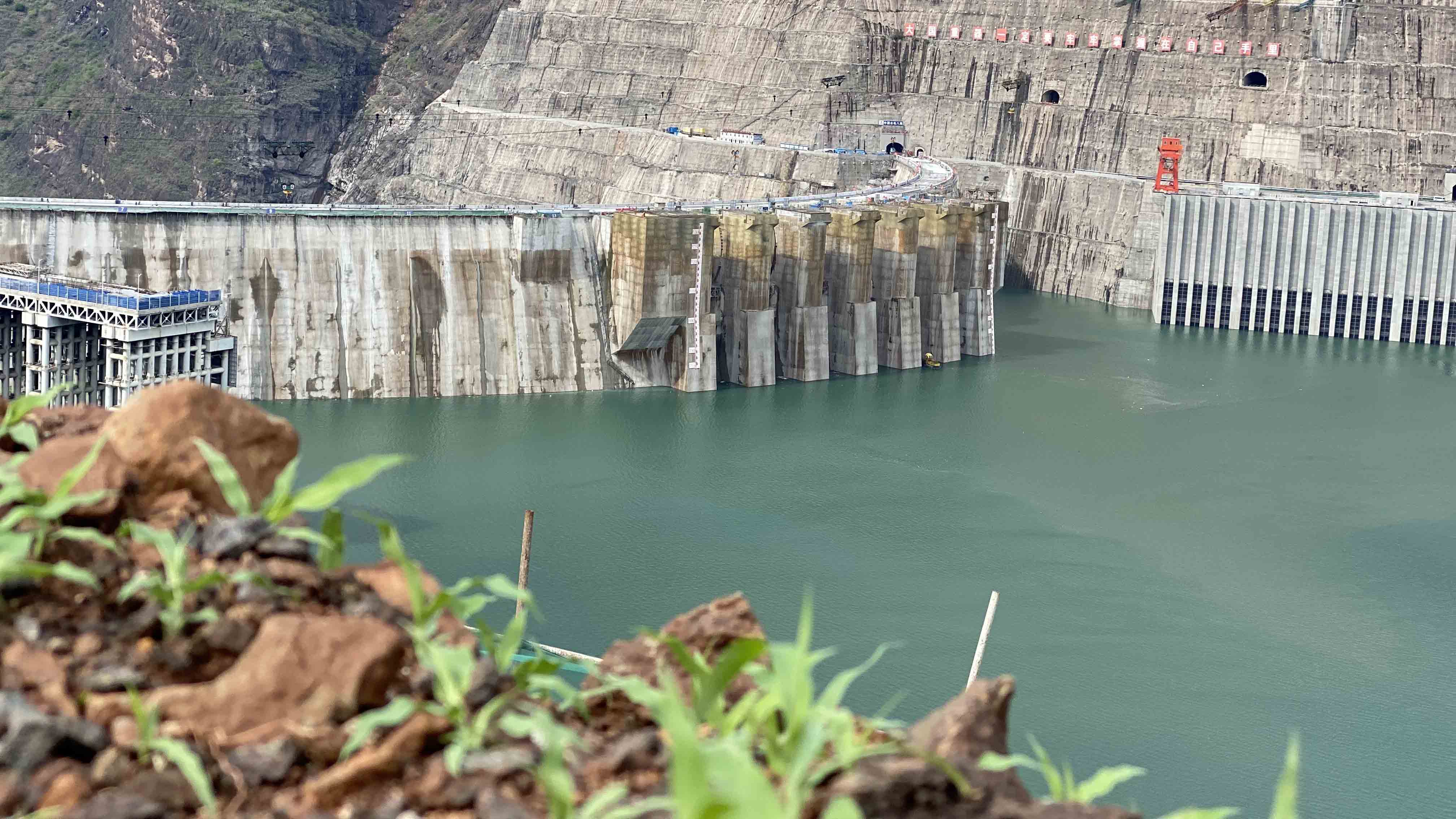 the Jinsha River and in the upper stretches of the Yangtze River in southwest China, is expected to be part of the country's plan to peak carbon emissions and become carbon neutral in the coming decades, according to specialists.
The mega-project has a capacity of 16 million kilowatts and could generate more than 62 billion kilowatt-hours of electricity a year.
Along with other power stations nearby, it helps to form the world's largest new energy corridor.

Zhou Mengxia, deputy director of Technology Administration Office of Baihetan Engineering & Construction Department, said the hydropower that Baihetan provides will reduce the annual consumption of standard coal by 19.68 million tonnes and reduce carbon dioxide emissions by 51.6 million tonnes per year.
Chinese authorities said it aims to peak emissions by 2030, and become carbon neutral by 2060. To meet the goals, China's hydropower generation is expected to double, reaching 760 million kilowatts. That figure, according to Zhou, suggested that China's potential of developing clean energy still remains largely untapped.
In terms of installed capacity, the dam is only second to the iconic Three Gorges Dam in central China's Hubei Province, and is said to be the "smartest" in the world, thanks to technologies that enable precise artificial intelligence control on cement mixing, pouring and cooling.
Tan Yaosheng, an engineer of the Dam Project Office of Baihetan Engineering & Construction Department, said the technologies applied allow the dam to recycle water throughout the entire operation process, and costs can be reduced in that way, as well as pollution of the rivers and lakes due to a decreased volume of wastewater.
Zhou said that the application of new technologies greatly improved the operation efficiency, and in that way, the energy consumption during the construction is significantly lowered, and the good quality of the dam also cuts down the cost of maintenance over the long run, which serves the same goal of saving energy and reducing emissions.
Baihetan is also part of China's effort to transfer power generated in western regions to the east.
That initiative is expected to expand further west, to reach the Yarlung Zangbo River in the country's Tibet Autonomous Region.